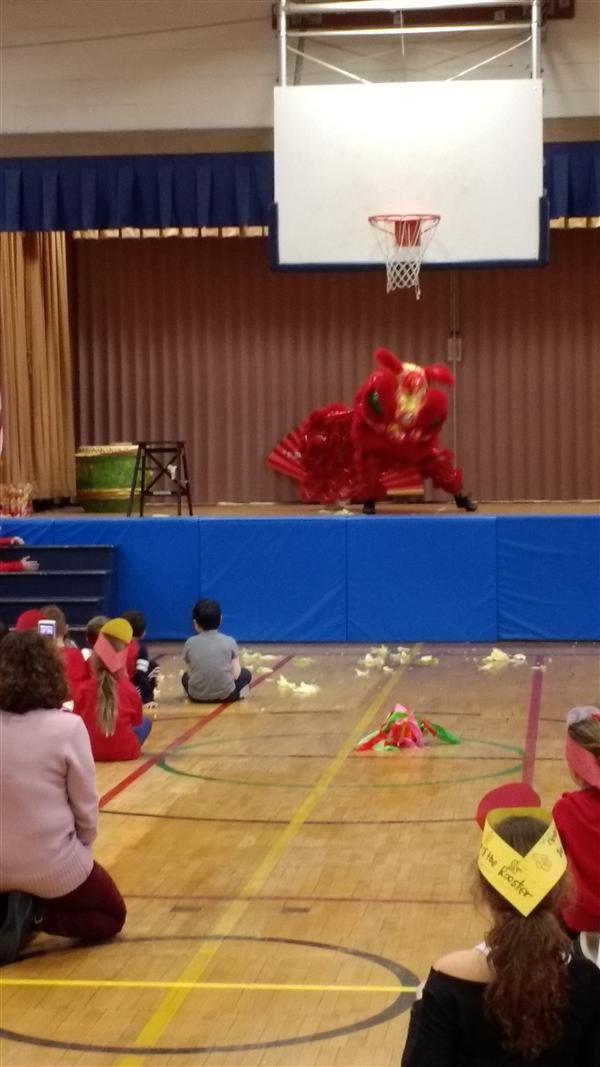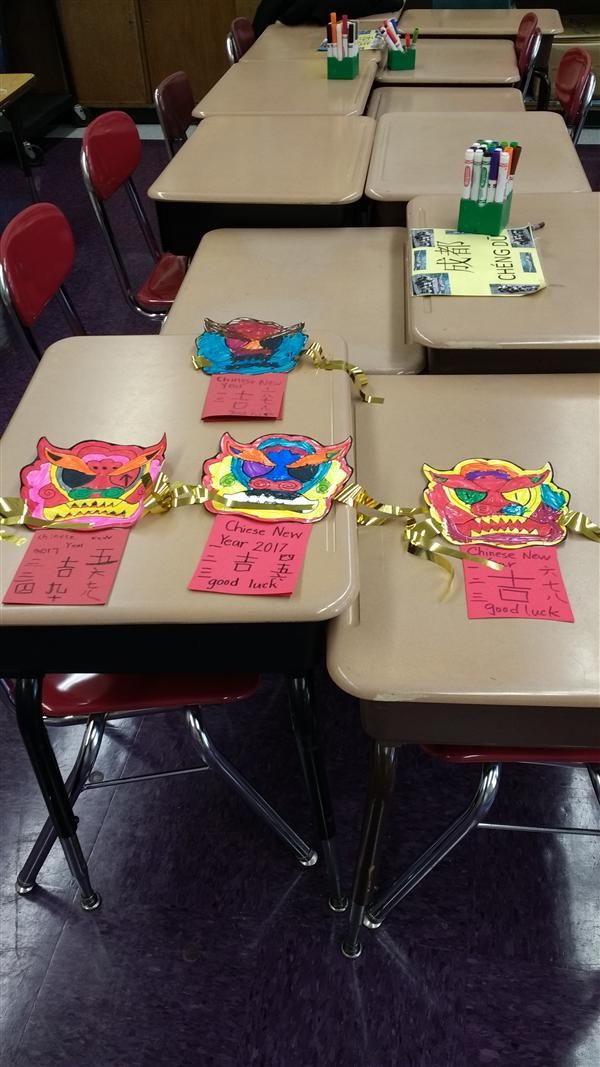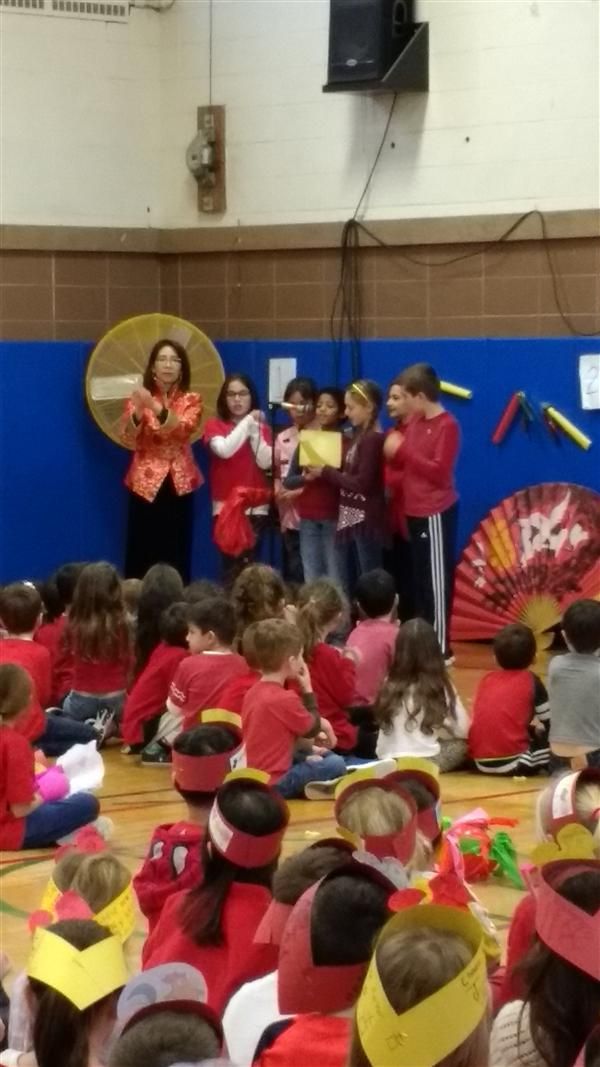 Chinese Lunar New Year at Parkway Elementary School
At Judy Jacobs Parkway Elementary School, students got a very special treat as Ariana and Aidan Mascarelli's father performed a traditional lion dance for the entire school! At the very beginning, Principal Scesney was tasked with the honor of dotting the lion's eyes to awaken it. The lion then began its dance to bring protection and good fortune during this important time of year. As the drum roll grew more intense, students grew increasingly excited to watch the lion perform its dance on stage. The students were captivated during the entire performance. Thereafter, Judy Jacobs Parkway Elementary School students began marching in the parade featuring their own lion, beautiful ribbons, fans and traditional Chinese clothing. A group of fourth grade students led the entire school in singing a song about the New Year in both Chinese and English. It was clear that their hard efforts in rehearsing the song during the weeks prior paid off tremendously.

The activities to celebrate the Chinese Lunar New Year met some of the national learning standards for foreign languages, as outlined by the American Council on Teaching Foreign Languages (ACTFL). Many thanks to the teachers, principals and students who made this year's celebration such an enormous success!