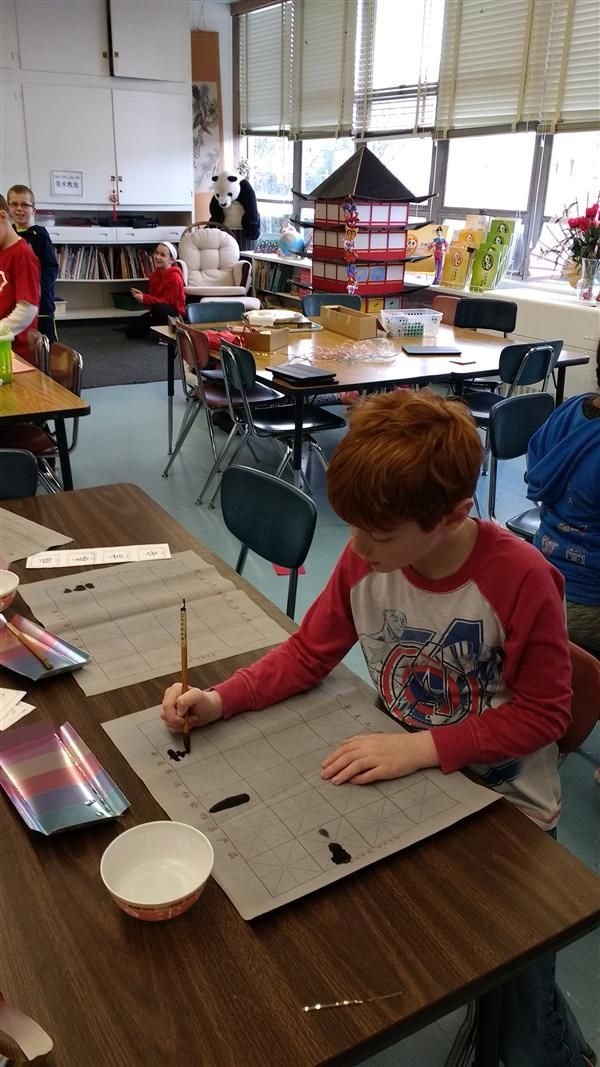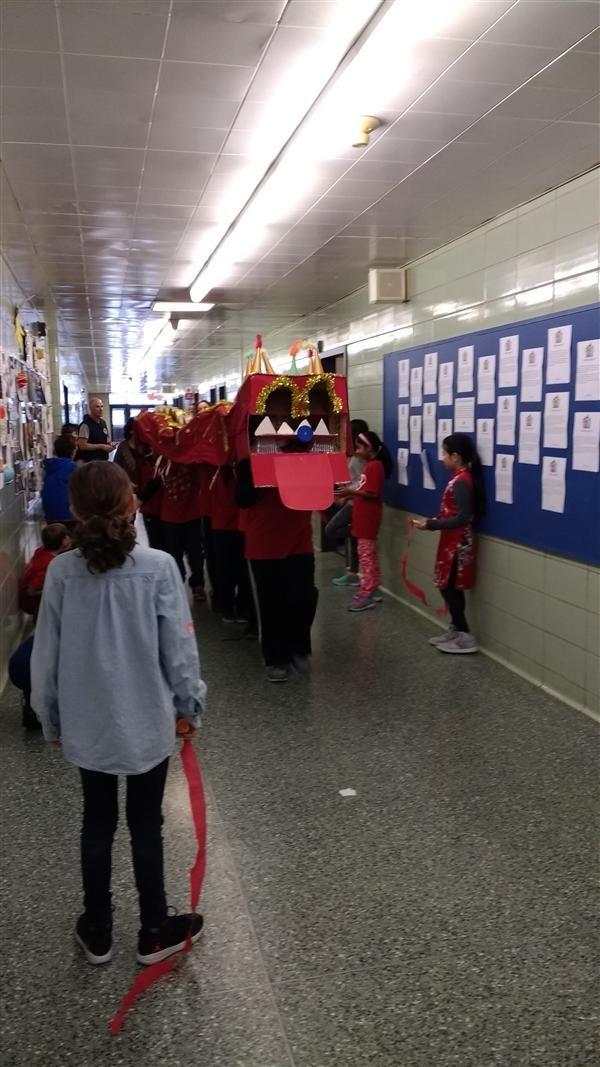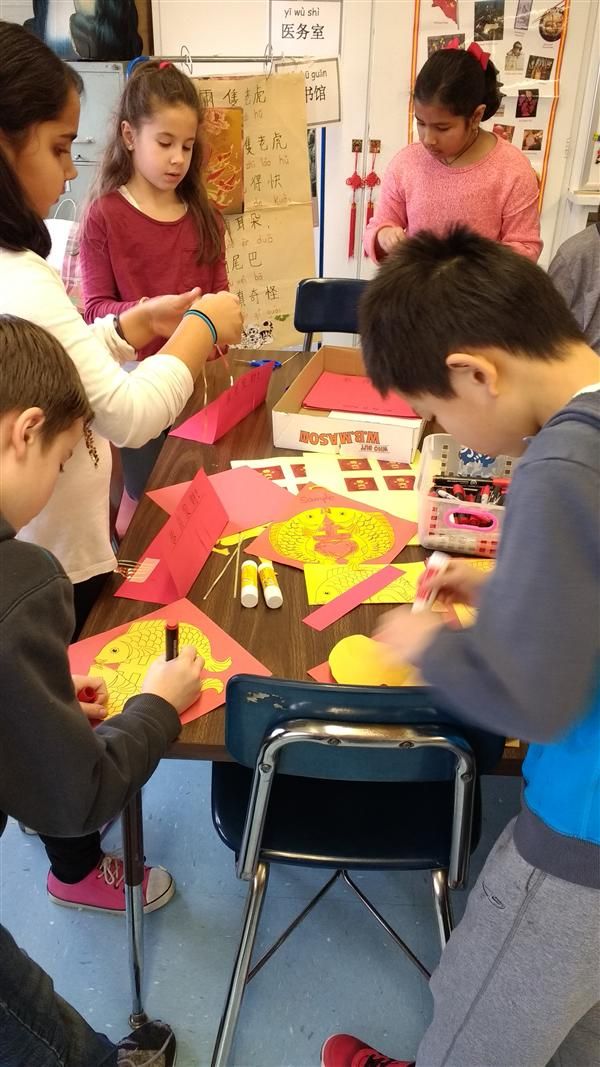 Chinese Lunar New Year at Stratford Road Elementary School
The annual parade at Stratford Road Elementary School brought great excitement throughout the school building. The 15-foot dragon and three lions led the way, as other parade marchers played the drums and waived their ribbons and fans. They greeted all spectators with warm wishes of good fortune in Chinese. Students and teachers cheered as the dragon and lions passed by. In Chinese class this week, students had the opportunity to explore a variety of traditional Chinese games and art forms such as calligraphy, paper folding and paper cutting, to celebrate the New Year.

The activities to celebrate the Chinese Lunar New Year met some of the national learning standards for foreign languages, as outlined by the American Council on Teaching Foreign Languages (ACTFL). Many thanks to the teachers, principals and students who made this year's celebration such an enormous success!