2018 Plainview-Old Bethpage Athletic Hall of Fame Inductees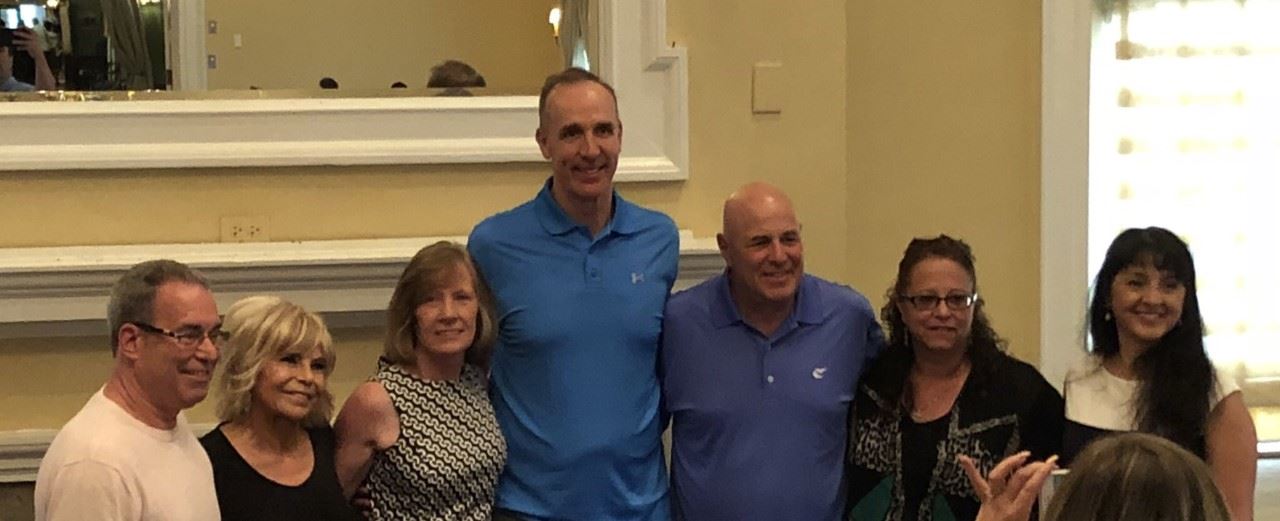 Phone:
Email:
Degrees and Certifications:
Mrs.

Karen Baker

Girls' Swimming and Diving Coach

John F. Kennedy High School

Karen graduated from Miami Beach High School 1962. After graduation Karen went to SUNY - Cortland, where she graduated in 1965 with a BS in Physical Education and Hygiene. While at Cortland she was a member of the synchronized swim team. In 1967 she received her Master's Degree and her Professional Diploma in Administration and Supervision from St. John's University. After her graduation from SUNY Cortland in 1965 Karen began her teaching career in the Plainview-Old Bethpage District. In 1966 she moved to the "New" John F. Kennedy High School and was named the school's first JFK High School Varsity Girls' Swimming and Diving Coach. She held that position from 1966-1982. Her career record was an outstanding 151 wins and 18 loses. She captured her first conference championship in 1969 (3 years after starting the team and the first JFK HS Conference Championship ever captured). In 1970 Karen was appointed as the first Women's Gymnastics Coach at Nassau Community College. In her first season she won the 3rd Annual New York State Eastern Women's Collegiate Gymnastics Regional Championship. Karen then started the gymnastic program at JFK HS in 1976. In 1981 she was appointed the JFK High School Athletic Coordinator of both Men and Women Varsity and JV Sports. At the time she was 1 of only 2 women on Long Island to hold this position. She coached the middle school kickline team from 2001-2013. Karen still teachers within the district and is currently a Physical Education teacher at POBMS. She coaches three sports, Fall and Winter Middle School Competitive Cheerleading (2014-present) and she is the Head Coach of the Middle School Outdoor Track program (2011-present).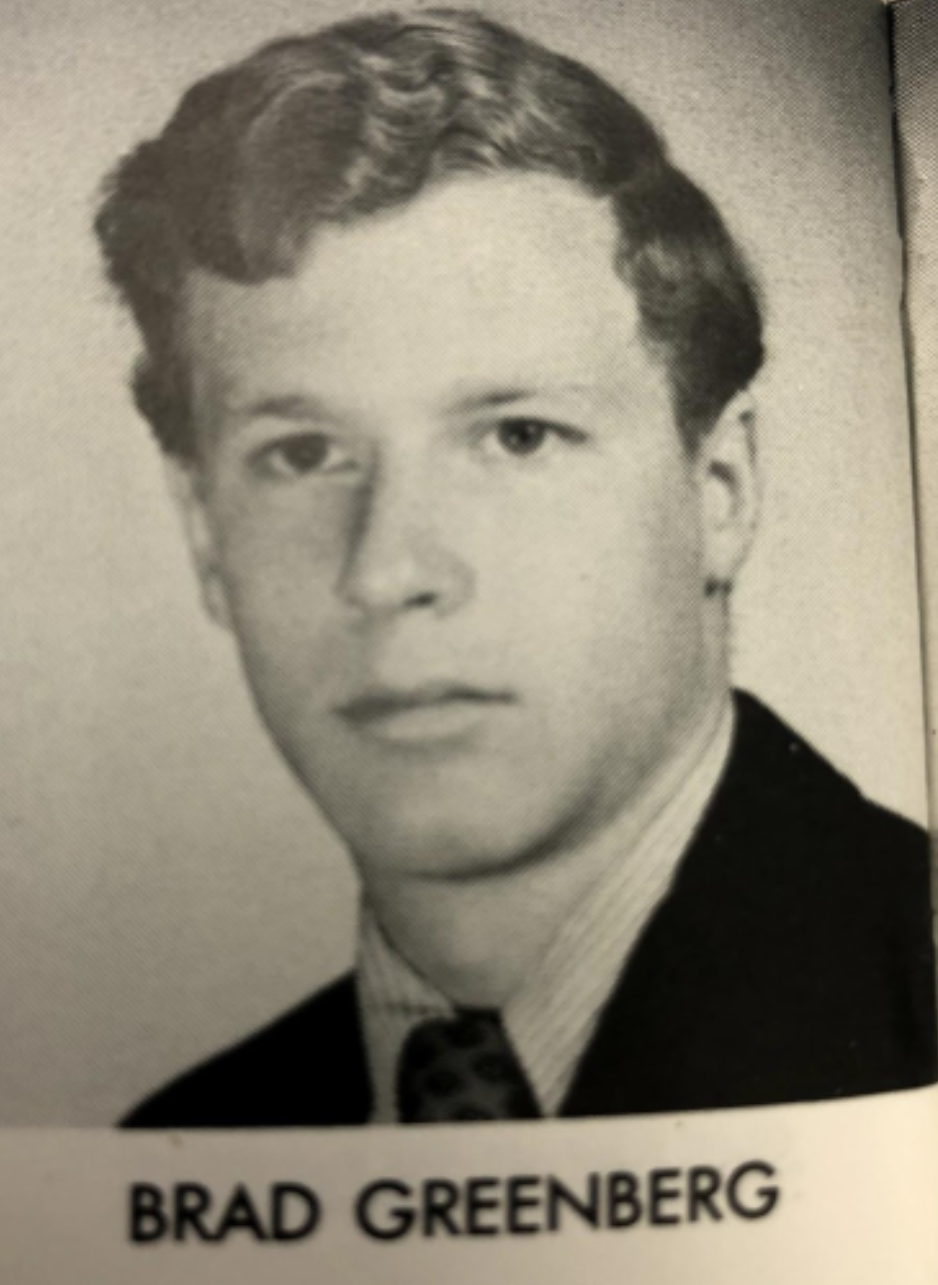 Phone:
Email:
Degrees and Certifications:
Mr.

Brad Greenberg

John F. Kennedy High School

Basketball

Class of 1972

Brad played 4 seasons of basketball at John F. Kennedy High School. In 1971, Brad was the 2nd leading scorer in Nassau County, when he averaged 22.5 pt/g.. That year he also helped lead JFK to an undefeated regular season (18-0) and it's first Conference Championship. He was named the North Shore conference player of the year in 1971 and 1972 and was named 1st team All-Long Island by Newsday in 1972. Following High School, Brad went on to played at American University, where he was a two time team captain. Brad graduated in 1977 with a Bachelor of Arts in Athletics and The Media and Society. Brad spent 12 years in the NBA as assistant coach of the LA Clippers, assistant coach of the New York Knicks, scout and then both Director of Player Personnel and Vice President of Player Personnel of the Portland Trail Blazers and a year as General Manager and Vice President of Basketball Operations of the Philadelphia 76ers where he drafted Allen Iverson, the 1996 Rookie of the Year, an 11 time All-Star, the 2001 NBA MVP and member of the Naismith Basketball Hall of Fame. He has coached collegiately at American University, St. Joseph's University, the University of South Florida, Virginia Tech and Radford University.. In 2009 Brad was named both Big South Conference Coach of the year in the Big South Conference and Red Auerbach National Coach of the Year after leading Radford to the 2009 Big South Championship and the NCAA Tournament. Brad also has coached in Venezuela, Turkey and Israel. In 2012-2013, Greenberg led Maccabi Haifa, a team that finished last the previous season, to its first championship season by defeating international powerhouse, Maccabi Tel Aviv. He was named Coach of the Year in the Israeli Winner League and Coach of the Year for All Sports by the Israeli Ministry of Israeli Sport in 2012-2013. Brad is the currently the Head Coach at Maccabi Ashdod and the Kosovo's National team. For the first time in history, the Kosovo Basketball Federation competed in the FIBA World Cup Pre-Qualification and advanced to the 2019 FIBA World Cup Qualifiers.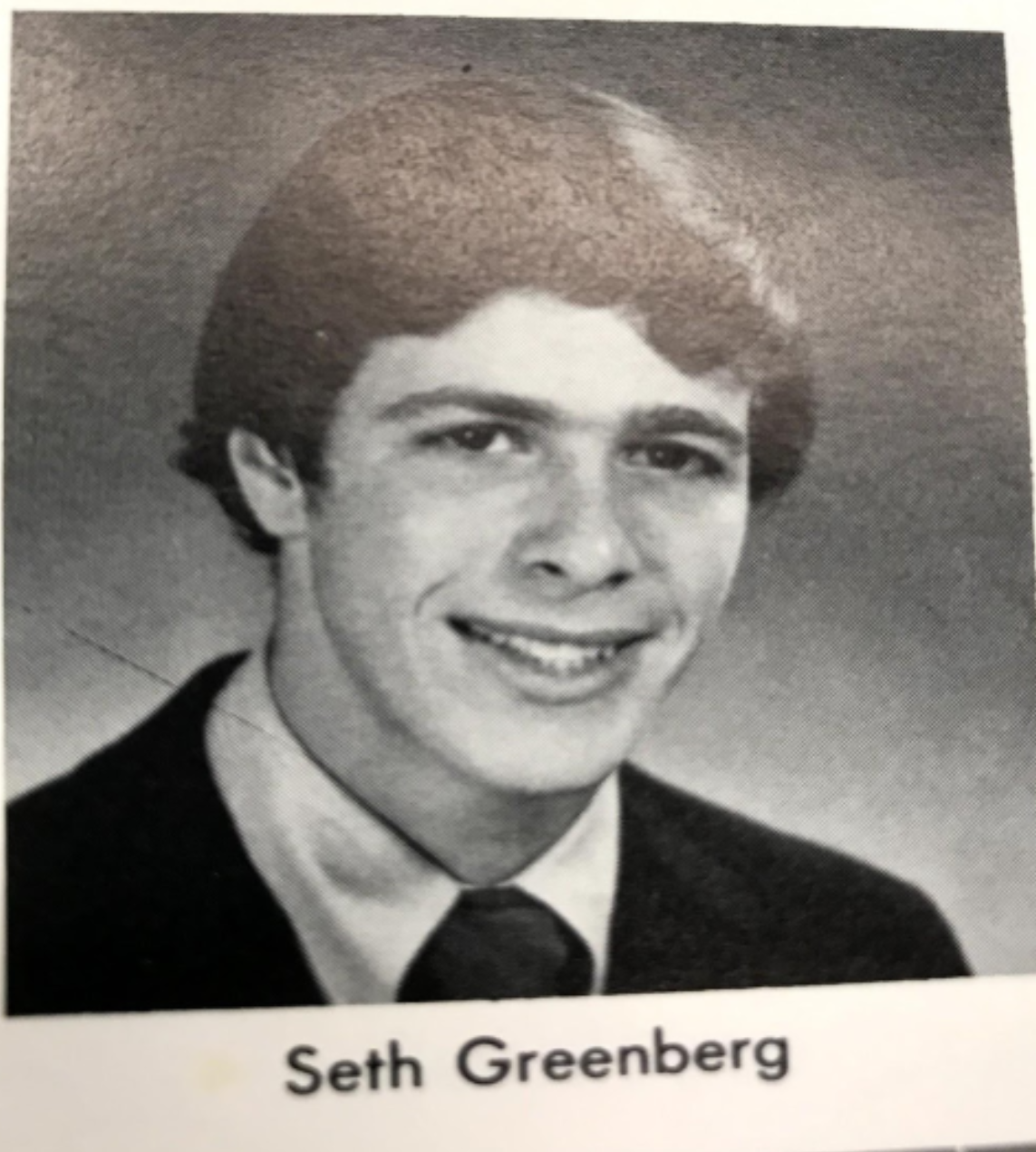 Phone:
Email:
Degrees and Certifications:
Mr.

Seth Greenberg

John F. Kennedy High School

Basketball

Class of 1974

Seth played basketball at John F. Kennedy High School for 4 years. In 1974 he lead Kennedy High School to its second ever conference championship and was named to the All-County team. After high school Seth accepted a basketball scholarship from Fairleigh Dickinson University, and played four seasons for the Knights (1974-1978). Following his collegiate basketball career, Seth started coaching basketball at Columbia University in 1978. To years later he moved to Pittsburgh University as an assistant Coach. Following his stint at Pitt, he worked at Virginia (83-84), Miami (85-87) Long Beach State (87-90) before being named head coach of Long Beach State College in 1990. While at Long Beach he posted a record of 105-70, include defeating the #1 ranked team in America, Kansas at Kansas. The 49ers also received two NCAA Tournament appearances, an NIT berth and a Big West Championship in his six years at the helm. In 1996 he became the Head Coach at South Florida University. He lead the Bulls to 2 NIT appearances and 108-100 record. In 2003 he was named Head Basketball coach of Virginia Tech university. He led the Hokies for nine seasons (2003-12), where he was a two-time ACC Coach of the Year and reached the postseason six times. He is second on the school's all-time wins list with 170-123 record, and his Hokies were 3-3 against No. 1 ranked teams with all three losses coming on the final possession of the game. In 2013, Greenberg was inducted into the Long Beach State Hall of Fame. He was also inducted into The National Jewish Sports Hall of Fame and Museum in 2012, and was presented with the inaugural Al LoBalbo Award by his alma mater, Fairleigh Dickinson, in 2009. Greenberg also received The Pinnacle from FDU in 2011, the most prestigious honor the university presents to its alumni. Seth is currently a College Basketball Analyst on College Basketball Gameday for ESPN.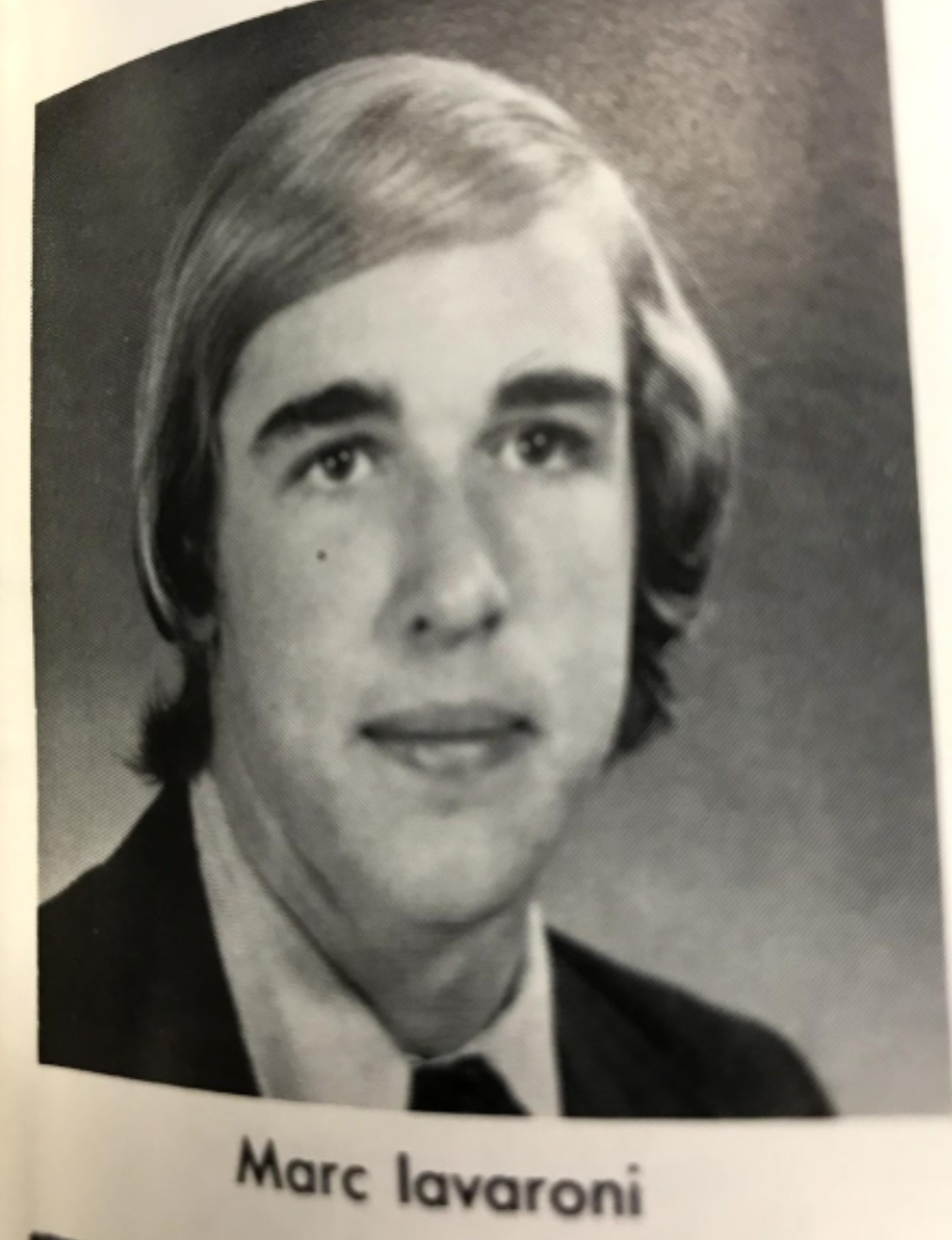 Phone:
Email:
Degrees and Certifications:
Mr.

Marcus Iavaroni

John F. Kennedy High School

Basketball

Class of 1974

Marcus lettered in basketball for 3 years (2 Varsity, 1 JV) at JFK High School. In his senior year, he lead JFK HS to their 2nd ever conference championship and was named 1st Team All-Long Island by Newsday. Following high school Marcus played 4 years at the University of Virginia. He was a 4 year starter and finished his career ranked in the top 10 in scoring and rebounding. He was named to the 1st team All-ACC Tournament team in 1976 on Virginia's 1st ACC Tournament Championship team and, as a runner-up in 1978. He had a career avg 11.3ppg 6.5rpg. After college Marcus was selected by the NY Knicks in the 3rd round draft of the 1978 NBA draft. He played professionally overseas for 3 seasons and also returned as a graduate assistant coach on Virginia's 1st Final Four team in 1981. In 1983, as a 26 year old rookie, he was the starting power forward on the Philadelphia 76ers World Championship team. Marcus played in the NBA from 1982-1989 (76ers, Spurs, Jazz). After his playing career, Marcus was an assistant coach at Bowling Green University (92-94). After receiving his Masters in Sport Psychology, he also served as an NBA assistant coach for several teams - Cleveland Cavaliers (97-99), Miami Heat (99-02), Phoenix Suns (02-07), Toronto Raptors (09-10), LA Clippers (10-13). In 2007 he was named the Head Coach of the Memphis Grizzlies and held that position until 2009.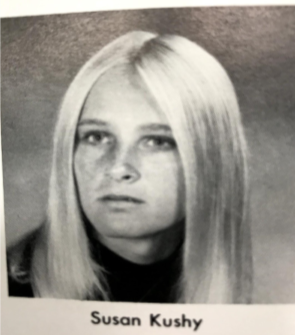 Phone:
Email:
Degrees and Certifications:
Mrs.

Susan Dorgan (Kushy)

John F. Kennedy High School

Swimming

Class of 1974

Susan was a 4 year varsity member of the swim team. During her freshman season Susan won and also broke the 200 yard freestyle section 8 record at the Long Island Girls' Swimming Championship. She was the team captain during her junior and senior year. She was the Vice President of the JFK HS Junior Class 1973 and Vice President JFK Student Government Senior Class 1974. She became the first female student athlete from JFK HS to receive an athletic scholarship from a 4 year University (St. John's University). In 1985 she graduated from Hofstra University with B.S. in Economics with a Minor in Business. In August of 1977 she swam across the English Channel as part of a US relay team. Her team broke the existing US Record by over 2 hours and 45 minutes. Her brothers' Joe and Stan were also on the relay. Two years after graduating from Hofstra Law School Susan got back into competitive swimmer. She swam competitively in the United States Masters Swim Program finishing in the top 10 in New York State in the 50 yard freestyle in the 30-34 age group. Susan has once again dipped her toes back into the competitive waters when she joined the United States Masters Swim Program in February. She served as a legal advisor on a committee for the USS Swimming Organization. Susan continues her love of the water presently as a Maritime lawyer. She is admitted to practice in both State and Federal Courts in NY and NJ, before the United States Supreme Court and also before the Court of International Trade. She is a Proctor of Admiralty and served on the Board of Directors of the United States Maritime Law Association from 2011-2014, Chaired the Carriage of Goods Committee from 2013-2018 and helped establish the Maritime Law Association's Cyber Security Committee. Presently she also mentors Veterans as part of the nonprofit American Corporate Partner program aiming to ease the transition from military to the civilian workforce.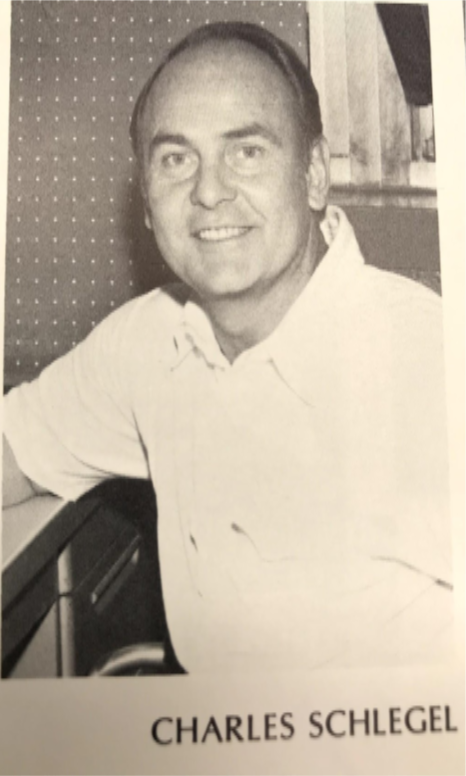 Phone:
Email:
Degrees and Certifications:
Mr.

Charlie Schlegel

Boys' Swimming and Diving Coach

Plainview High School

Charlie was born in Brooklyn, NY. During World War 2 Charlie served in an airborne unit, making 28 jumps. After the war he attended and swam collegiately at The Ohio State University and graduated in 1953. He got his master's from Hofstra University in 1959. While Charlie was getting his Master's degree, he began coaching Football, Wrestling, Track and Swimming at Uniondale High School. In 1960 Charlie began his career at Plainview High School. From1960-1985 he served as the Director of Athletics, Swimming and Recreation Head Swim Coach and Assistant Principal at Plainview High School. He had a career record of 395-28 as Plainview Boys' Swim Coach. This included15 undefeated seasons, 23 League Championships, 21 Nassau County Championships, 15 New York State Championships and 1 Eastern Interscholastic Championship. During his time at Plainview he coached 54 HS All-Americans, 126 State Champions. He had an 88 meet undefeated streak that spanned 8 seasons. He won the Long Island Swimming Coach of the Year 25 times and the Nassau County Swimming Coach of the Year 23 times. In 1981 he won the National Swimming Coach of the Year. After Plainview, Charlie moved to Florida were he continued his Outstanding coaching career. He coached future Olympian Ryan Lochte in High School. Lochte won gold in the 2012 and 2016 Summer Olympics. In 1976 he helped coach the England Olympic swim team. In 2001Charlie was inducted into the Metropolitan Swimming Hall of Fame. Charlie holds two US Masters 3000yds Postal Relay records.
Phone:
Email:
Degrees and Certifications:
Ms.

Karen Serani

Plainview High School

Basketball, Softball, Outdoor Track, Volleyball

Class of 1981

During Karen's high school career, she participated in four varsity sports - Outdoor Track, Softball, Basketball, and Volleyball. Karen still holds two Plainview-Old Bethpage Outdoor Track records – High School Shot Put (32'3") and Junior High Shot Put (27'8"). Karen was Captain, M.V.P., and earned All-County honors in basketball, volleyball, and softball where she had a career batting average of .535. She was Homecoming Queen, Senior Class Athlete, and won the Alan Faber Memorial Scholarship. Attending Hofstra University on an Athletic/Academic Scholarship, Karen played Field Hockey, Softball, and Volleyball. In 1985 she obtained her Bachelor of Science Degree from Hofstra University, with a dual major in Physical Education and Athletic Training. In 1988 she received her Master of Science Degree in Health Education, Magna Cum Laude, from Hofstra University and completed 75 credits over her Master's Degree. In 1996, her team won the USSSA National World Series Class "A" Slo-pitch Softball Championship and in 2008 Karen won 1st Place as the U.S.B.C. New York State All-Around Bowler. Karen has coached various junior high and high school sports teams and taught C.P.R. for 12 years and was honored for successfully saving a life. She currently teaches Health and Physical Education at Landing Elementary School, in Glen Cove, NY. She has fundraised more than $110,000 for the Jump Rope for Heart Fundraiser and earlier this year she was honored with the Glen Cove PTA Diamond Award. Karen recently completed her 30th year of teaching and is an active Red Cross Volunteer.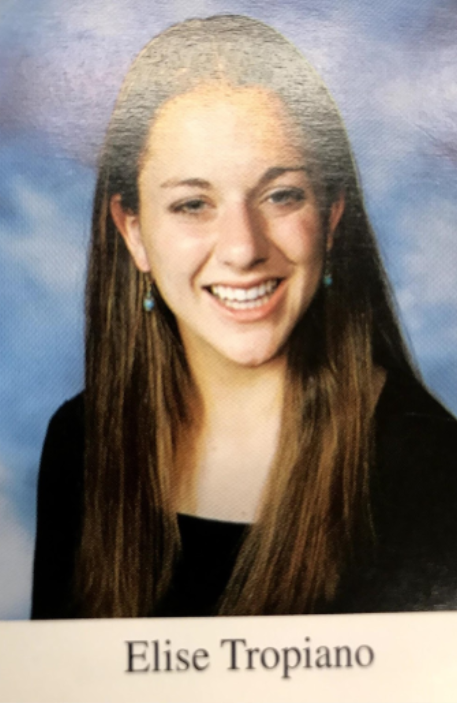 Phone:
Email:
Degrees and Certifications:
Mrs.

Elise Tropiano

POB-JFK HS - Cross Country ('01-04), Indoor Track ('01-05), Outdoor Track ('02-05)

Class of 2005

Elise earned 12 Varsity letters during her POB career. She starred on the cross country, indoor and outdoor track teams. At the time of her graduation Elise held or shared 9 school records - Cross country - the Junior 3.5 and Senior 2.5. Indoor Track - 1000m, 1500m (5:16), 1600m (5:38), 3000m (11:18) Outdoor Track - Steeple (8:07), 1500m, Mile Medley Relay. She was also named to the All-County team in all three sports. After graduation Elise attended Amherst College. She graduated with a 3.60 GPA and a degree in Psychology. While at Amherst she competed in three sports, Cross Country, Indoor Track, Outdoor Track. As a member of the Cross Country team Elise lead the Mammoths to the 2007 National Team Championship! She was a 7 x All-American, 2x All NESCAC 1st Team Selection. In 2008 she was awarded the prestigious USTFCCCA Division III New England Women's Athlete of the Year and the USTFCCA Women's NCAA Division III Cross Country Scholar Athlete of the Year. As a member of the Mammoth's Indoor track team Elise won the 2009 Indoor National Championship in 5000m and was named to 3 All-American team. Some additional honors for Elise were x2 NESCAC All-Academic selection,2009 ESPN the Magazine Academic All-America Women's Track and Cross Country Second Team and was nominated for the NCAA Women of the year award.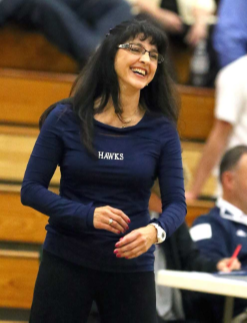 Phone:
Email:
Degrees and Certifications:
Ms.

Russi Villalta

Boys' Volleyball Coach

POB-JFK HS

Russi graduate from nearby Hicksville High School in 1986. She played 3 sports, Varsity Volleyball (Captain-All County-MVP), Varsity Basketball (Went to the County Championships with 6 players) and Varsity Softball (Captain- All Conference) for the Comets. After high school, she attended LIU-C.W. Post and played both Volleyball (Captain-All Conference) and Softball (Honorable Mention-All Conference). She began her coaching career in 1989 and coached at Hicksville middle school girls volleyball and girls basketball teams. In 1991 she graduated with a bachelor's degree in Business Administration/Marketing. In 1995 she acquired a master's degree in Physical Education from Hofstra University. In 1993 Coach Villalta was hired as a Coach for the Boys Varsity Volleyball program assisting them to their first Nassau County Championship appearance. In 1995 Russi was hired as a Physical Education teacher at JFK HS and continued helping the Boys Volleyball team to their first Nassau County Champions in 1995. During her tenure she has been named Nassau County coach of the year 11 times, has been in 18 county championships winning 10 of those Nassau County Titles with the boys and one with the girls, including 15 conference titles. In 2016 she was named Newsday Long Island Coach of the Year. She has coached 13 Newsday All-Long Island players, 75 All County players, 67 All Conference players, and 8 Nassau County MVP's in the Nassau County Championships. The Boys record is, as of now 459 wins and 98 losses. Russi was also the Head Coach for the Girls' Volleyball program at JFK for 11 seasons from 1995-2005. In 1995 she coached the girls to its only Nassau County Championship for JFK and ended that season as Long Island finalists in Class A. The girls program in her reign had 3 Conference championships and were in the final four almost every year. In 11 years as the girls head coach she left the program with a record of 136 wins and 85 losses. In 2006 she returned to her alma mater, and coached at C.W. Post for three years. She had a career record of 54-43, with 2 NCAA appearances, making it to the Final 16 in the country in her first year. She has coached the Empire States Games from 1991-1995, her teams earned gold medals in '93, '94, and '95. In 2012 she won the Coach of the Year by the Nassau County Sports Commission for her guidance, compassion and commitment to bringing out the best in student athletes, . Villalta is the only coach in Nassau County history to lead both a boys and girls volleyball team to the Nassau County title in the same year. Coach Russi Villalta is in her 30th year of coaching.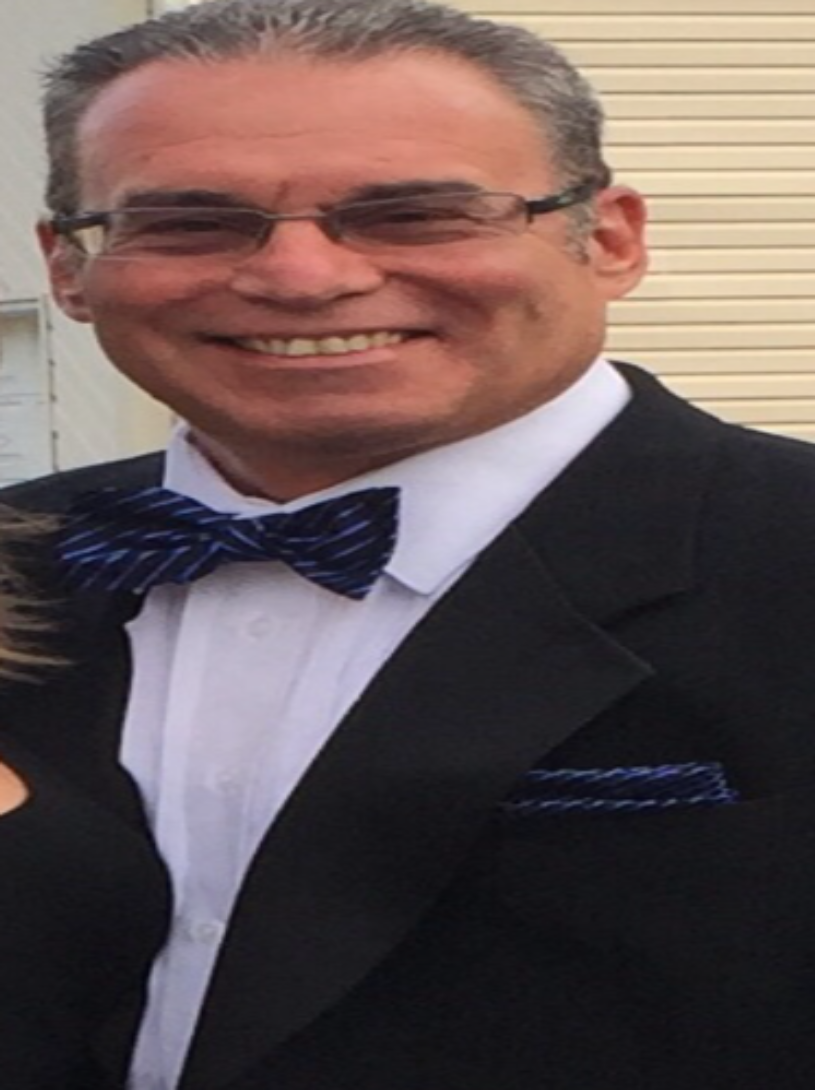 Phone:
Email:
Degrees and Certifications:
Mr.

Jack Young

Director of PAL Football and Cheerleading

Jack graduated from Far Rockaway High School in 1974. During his high school years Jack played football, basketball, and baseball. After high school Jack went to the University of Buffalo and graduated in 1978. Jack and his family moved from Bayside to Plainview in 1995.
In 2002, Jack helped to restart the PAL football and cheerleading program in Plainview. Prior to this moment, Plainview did not have a youth football and cheerleading program for over 25 years. In the first year of the football and cheer program 150 football players and 160 cheerleaders, ages 5-13, participated. Jack served as the Director of the Football and Cheerleading program for 15 years (2002-2017). He continues to work with PAL serving as the Vice President since 2008. Jack has served on the Executive Board of Directors for of the Plainview Baseball Association. He was a travel coach for the Plainview Soccer Club (1995-2003) and coached Plainview PAL basketball (1998-2002). Through his service and leadership, Jack has made an impact on over 5,000 Plainview and Old Bethpage children. Jack currently still lives in Plainview with his wife, Audrey. They have two children, Zachary (class of '08) and Jessica (class of '11)