Return to Headlines
Superintendent's Highlight of the Week: April 7, 2017
Superintendent's Highlight of the Week
April 7, 2017
All roads led to POBJFKHS this past Tuesday evening as parents and students packed the gymnasium to listen to over 100 college representatives lure them on to their campuses across the country at the annual College Fair, hosted by the Guidance Department. College representatives were treated to a wonderful dinner and entertained by our talented student musicians to begin the evening. This has become a hallmark event for sophomores and juniors, but I noticed several freshmen getting an early start on the college process.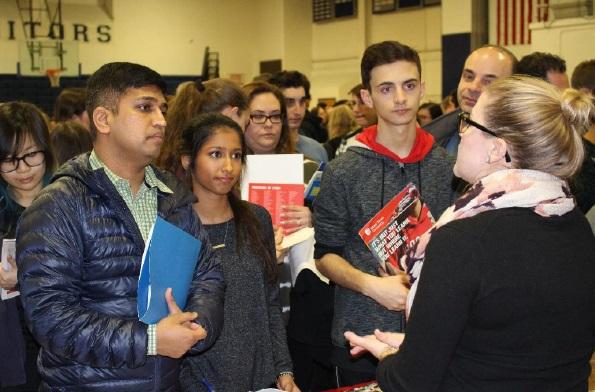 This year, two breakout sessions were held. The first was a workshop showcasing programs and services for students with IEPs and 504s. Representatives from several specialized programs were on hand to provide detailed information about their on-campus programs. A keynote speaker presented an overview of college-level services. The second breakout session was an Employability Workshop to assist students in their preparation for the world of work.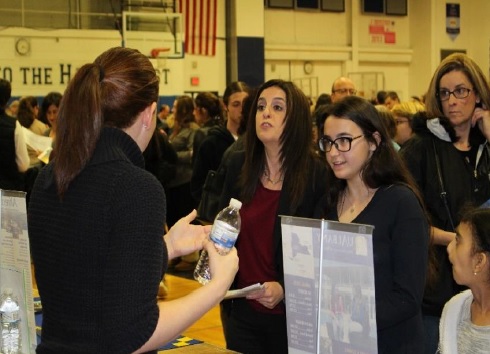 This annual event represents a true partnership between the Guidance staff and the JFKHS PTA. Counselors and building administrators welcomed our guests and spoke with students and parents as they explored a wide variety of college options. One college representative remarked "I go to hundreds of high school fairs across the country, but no one does it like POBFKHS". As evidenced by the many lively conversations, the POBJFKHS College Fair is the first step towards a great future for our students.