Return to Headlines
Superintendent's Highlight of the Week: March 31, 2017
Superintendent's Highlight of the Week
March 31, 2017
I was thrilled when I walked into the High School gym for the ending of the third annual Challenger Basketball season, to find packed stands with parents, staff, cheerleaders, athletic teams, and the marching band cheering our team on. Equally impressive were the number of aides, bus drivers, teachers and administrators there in support of our students. It was a beautiful feeling that can only be captured in the POB community.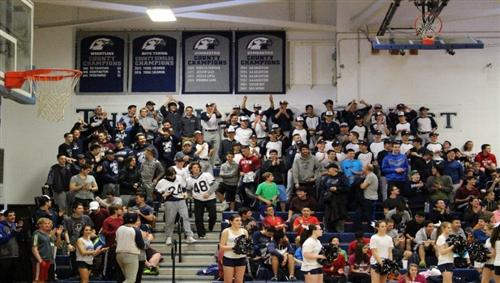 The Plainview Challenger basketball team originally started with four players three years ago and it has grown to ten outstanding players. The schedule for this season included games against rival schools, South Huntington, Bethpage, Mineola and finally, Massapequa. Coached by Cheri Wojnicki, Ed Broad and Karen Baker, the team includes 5 students from POBJFK High School, 4 students from Mattlin Middle School, and 1 player from POB Middle School. Volunteers Gail Broad, Judy Nelson, and Diane Olszewski helped with practices and on the court during the games. Referees Jeff Rothman and Jeremy Ritter made sure the games ran smoothly, and were showing signs of exhaustion by the end of the game.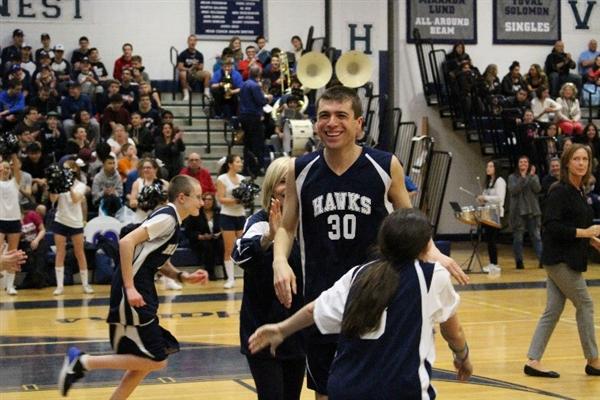 The Challenger Basketball Team has been practicing their basic basketball skills of warm-ups, passing, dribbling and shooting, but most importantly, sportsmanship interaction between players. This practice paid off with some impressive jump shots and skillful maneuvers. Dylan and Ray made baskets that seemed impossible and our MVP Eric Birkenhead showed us what Hawks are really about. A great time was had by all.