Return to Headlines
Superintendent's Highlight of the Week: March 17, 2017
Superintendent's Highlight of the Week
POBMS once again celebrated the rich diversity of cultures in our POB community as they recently hosted their 14th annual World Cultures Fair. As part of the world language curriculum, students in seventh and eighth grade worked in collaborative groups to research the history, geography and fun facts about a culture or country of their own choosing and showcase their findings to the school community. Students created tri-fold boards, slideshows, prepared delicious cultural treats, and played popular music from the cultures they represent. I was particularly impressed with the Ire band from Jamaica, with their authentic reggae beat. Many presenters wore traditional clothing, and shared pictures and souvenirs of the countries they researched.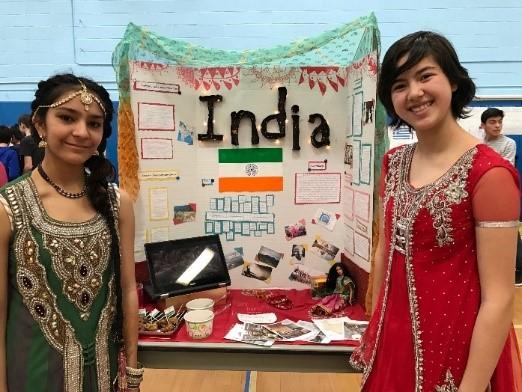 To illustrate the importance of learning another language and to share their own families' native languages, some groups even had conversations in the language, or taught some vocabulary words to their guests. The sights, sounds, tastes, and smells that filled the gymnasium were enjoyed by all and added to the authenticity of the day.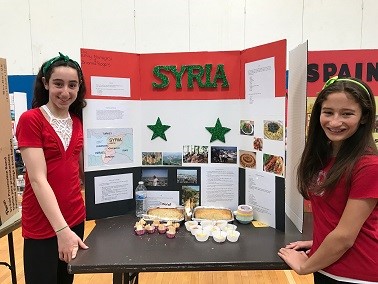 Special thanks to the Foreign Language teachers at POB Middle School who organized the event (Ms. Glassman, Mr. O'Sullivan, Ms. Roehrig, Ms. Sumod), and also to Ms. Bowman, Mr. Dennis and Ms. Drexel for their efforts in coordinating a successful fair.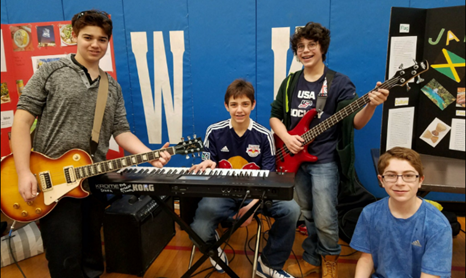 With a total of forty different cultures represented at this year's event, we are proud to say that the POB community is a symbol of the welcoming spirt of diversity that has made our country great. Great truly happens here.