Return to Headlines
Superintendent's Highlight of the Week: March 10, 2017
Superintendent's Highlight of the Week
March 10, 2017
Our students are reaching across the district to collaborate, learn and share with each other. Students from Stratford Road and Pasadena Elementary Schools celebrated Dr. Seuss' birthday last week by engaging in a fun-filled Skype visit. Jessica Walsh and Kristen Ropke, librarians at Stratford Road and Pasadena, each prepared a 4th grade class to present to the other school's kindergarten students. Prior to the day, the 4th grade classes researched information about Dr. Seuss in the library. Their goal was to find interesting and important facts to share with the kindergarten students. They also chose a story to read aloud to the younger students.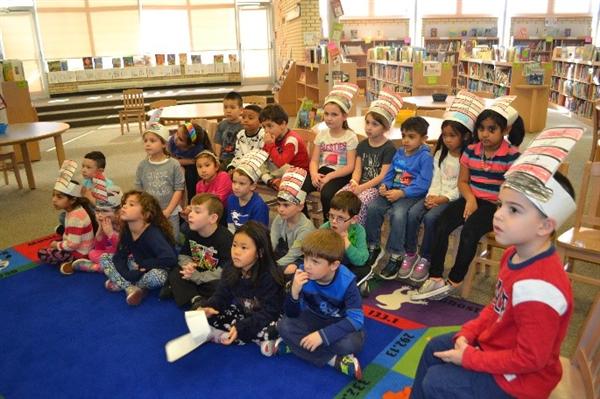 Pasadena's 4th grade students from Mrs. DeRosa and Mrs. Steinberg's class presented their information to Mrs. Sipperley and Mrs. Salina's kindergarten class, along with an enthusiastic read-aloud of Dr. Seuss' Ten Apples Up on Top. They ended the presentation by reciting a birthday poem written by the famous children's author.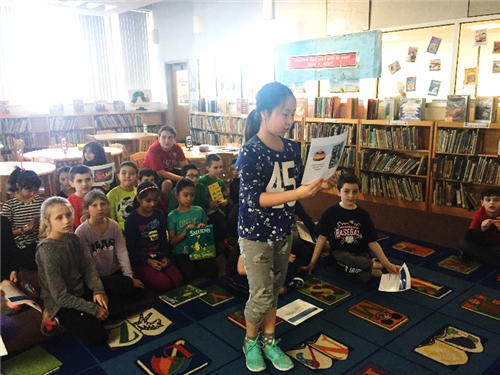 Stratford Road's 4th grade students from Mrs. Lindsey and Mr. Graham's class then presented to Mrs. Buonomo's kindergarten students. They shared many fun facts about the author, read aloud The Sneetches and shared inspiring quotes from several of Dr. Seuss' classic books.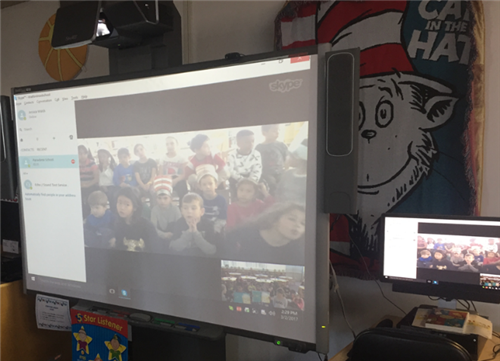 Students thoroughly enjoyed the virtual visit across the district. It was a wonderful way to celebrate the beloved author while working with friends they will meet next year at POBMS.