POBMS
Library Media Center!
Library Media Specialist B.A., M.L.S.
District Coordinator of Library Services
Celebrate Dr. Seuss' Birthday on March 2nd!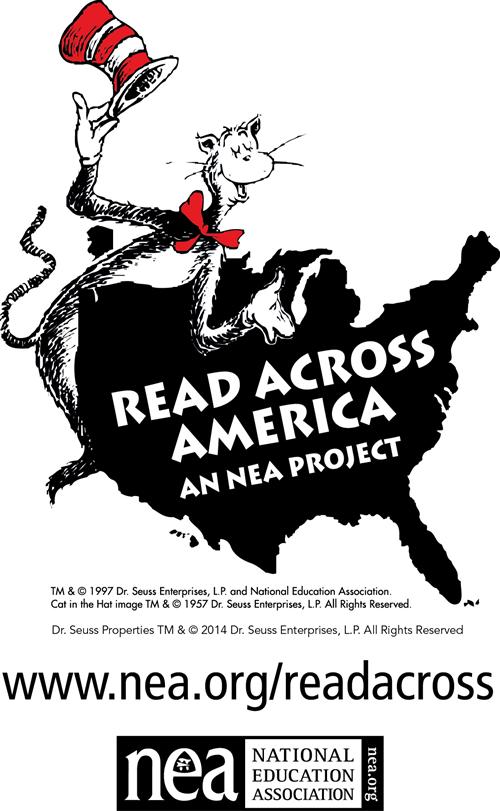 Book Nerd Group
Permission slips for the Stratford Road field trip must be returned by Thursday, 2/26
Please see Ms. Tellone with your picture book!
9th Period Technology Workshop
(If you plan on attending, please discuss setting up an gmail account with a parent)
POSTPONED TO Thursday, Febraury 26
Battle of the Books
**See Ms. Tellone for details
Need a Public Library Card? See Ms. Tellone!
Follow us on Twitter @POBMSLIBRARY