POBMS
Library Media Center!
Library Media Specialist B.A., M.L.S.
District Coordinator of Library Services
The Work of Ms. Mangio's 5th Grade Class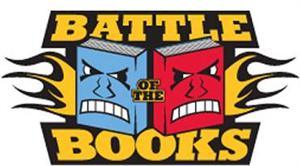 Your 25 Questions are Due To Ms. Tellone by May 22
Battle Practice will be held period 9 on Wednesday, May 27 and Thursday, May 28!
The Battle of the Books Will Feature:
Maze Runner by James Dashner
The Giver by Lois Lowry
The Hunger Games by Suzanne Collins
The Fault in Our Stars by John Green
Book Nerd Group
**See Ms. Tellone for details
Need a Public Library Card? See Ms. Tellone!